Scarves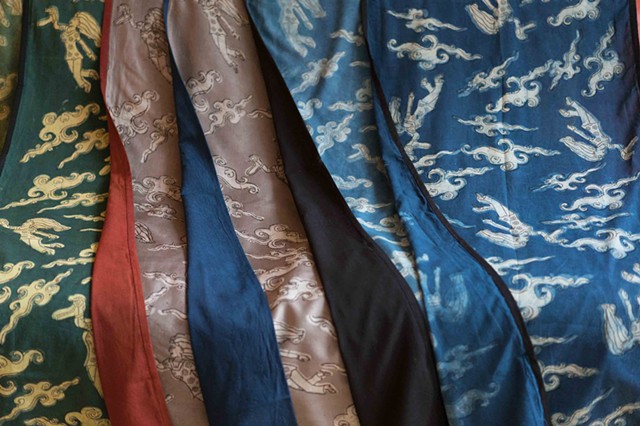 Amrita Simla Shero Scarves 2016-17
Silk Scarves with cotton backing
*Please email me with type/color*
2016
The Amazing Adventures of Amrita Simla Scarves
PLEASE INDICATE TYPE & COLOR in an email amrita@amritasimla.com
There are 4 types of scarves, 3 colors (indigo, green, grey/taupe)
1. Cotton no backing
2. Silk no backing
3. Cotton with cotton backing
4. Silk with cotton backing
The Story of the Scarves
Amrita Simla, Super Shero, flies the globe, bears witness, and makes visible the invisible while being seriously playful and playfully serious. Sarah K. Khan created Amrita Simla because the time for more black and brown women flying around with magical powers is past due. She is my alter ego in multiple manifestations.
The Amrita Simla Scarves Collection is borne out of my collaboration with Meeta Mastani and Sutanu Panigrahi. The work of our dynamic trio derives from our love of art/craft, our love of collaboration, our love of mindful processes, our love of work among women, and our love of mast (fun & transcendence). Bindaas Unlimited, led by Meeta, creates some of the best contemporary hand block-printed, naturally dyed textiles from Rajasthan, India. Sutanu Panigrahi, founder of The Art of Su, is a beloved and talented graphic artist and illustrator. Sarah was born in Pakistan with roots in the Punjab via Kashmir, raised in the USA, and lives in New York City. Meeta embodies the Sindh of Pakistan though she grew up and lives in Punjabi-rich Delhi. Sutanu is originally from Orissa but a Delhi resident. Together, we are no longer partitioned. Enjoy these unique, hand-crafted, and ethically made morsels of beauty that we dreamed into existence. And may the scarves wrap you and lift you higher and higher, like Amrita Simla.